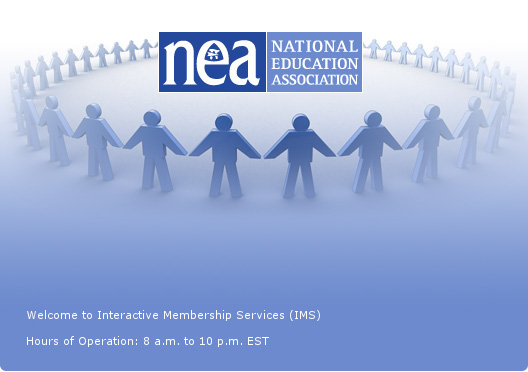 Welcome to Interactive Membership Services (IMS). IMS provides a secure web interface to the Association's member data.
For information on IMS, refer to the Frequently Asked Questions or the User Guides under the Help menu to answer any questions you may have.
Please direct any questions or comments to your State Affiliate IMS/Membership Contact. They will forward them to NEA, if needed.
Association data is confidential and should be viewed only by authorized users. Users who access this data are responsible for maintaining its confidentiality. Protect the use and storage of this data.